2011 has been quite the year in electronic music, as its popularity continues to skyrocket and the lines between genres continue to blur i could sit here and right an essay on the evolution of EDM in the year 2011 alone. that however is not what i'm here to do. i want to let you in on my favourite tracks of the year. some have been on the blog before and some haven't (as they were released pre-blog). so i've split the year into remixes/originals/mixes and well, im sure you'll get the rest…
remixes:
first off i'll hand out my two honourable mentions.
honourable mention // cassius – the sound of violence (aeroplane remix)
cassius' the sound of violence is undoubtedly a classic track, one that doesn't NEED to be touched; but, aeroplane put his hands all over it, and it was lovely
Cassius – The Sound Of Violence (Aeroplane Remix)

honourable mention // james blake – CMYK (eLDOKO remix)
technically yes, this was released in 2010. however i found myself jamming to it through most of 2011. the filtered vocals are the icing on the cake in this tech house gem.
James Blake – CMYK (eLDOKO remix)

three // tjr – booty move (3011 remake)
a remake of his own track, booty move (original mix), tjr blasts this one into the future and its an undeniably funky and good thing!
TJR – Booty Move (3011 Remake)

two // adele – set fire to the rain (plastic plates remix)
yes, she really was everywhere this year, with her melancholic powerhouse ballads adele conquered everything (including wearing out her voice) this year, even the dance music charts. everyone was remixing her and what the plastic plates produced was a stand out. they made adele fun, dancey, a little less "oh my god, my boyfriend broke up with me. i'm heartbroken. i'll never find true love," ish.
Adele – Set Fire To The Rain (Plastic Plates Remix)

ONE // zzt – zzafrika (julio bashmore remix)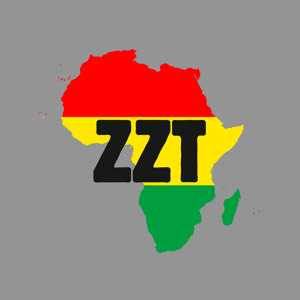 what more do you need to say besides everything this man touched in 2011 turned to gold. he blew up this year, and i'm sure 2012 only has bigger things in store for him. this remix is just beautiful yet i'd still be happy to hear it dropped in the heaviest of sets.
ZZT – Zzafrika (Julio Bashmore Remix)

now that i've covered the remixes let's check out the originals, shall we
originals:
honourable mention // daniel steinberg – on the train (original mix)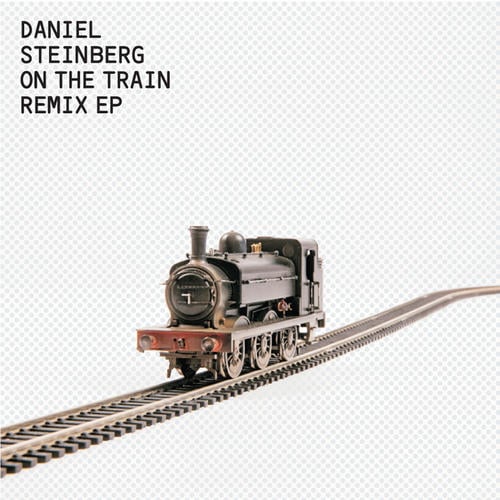 daniel steinberg is one interesting guy, and this song is nothing short of that. technically you could hear this track the end of 2010, but it was officially released january 24th and it's brilliant! literally chugging along like a train picking up speed, steinberg has created an atmosphere around the whole train theme/sample. amazing!!
Daniel Steinberg – On The Train (Original Mix)

three // justin jay – how goes the dynamite? (original mix)
i had a chance to interview justin in early november just after the release of this single and does he ever have his head on right. creating deep and tech house gems at only 18, he will undoubtedly soon be a highly sought after name in a wave of young talent sweeping over the scene.
Justin Jay – How Goes The Dynamite? (Original Mix)

two // julio bashmore – battle for middle you (original mix)
number one in remixes, number two in originals, i think it would be safe to say julio bashmore was my favourite artist this year. at a time when bass is sounding more and more like the wretching sounds of 16 year old kids who can't handle their liquor, throwing up into their parents toilets, julio bashmore has went ahead and done something extremely innovative. NOT DONE THAT, and well he is killing it. his talent is undeniable and his taste impeccable, just check his radio 1 essential mix for proof of that! can't wait to see what he is treating us to in 2012.
Julio Bashmore – Battle For Middle You (Original Mix)

ONE // jonas rathsman – tobago (original mix)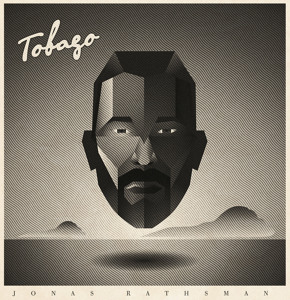 finally we get to NUMBER ONE on the list, and it was not an easy one to get to. really it could have been this or battle for middle you. tobago being such a fresh tune might have something to do with it, but ever since the preview was released 3 months back and the full track just 26 days ago i have not been able to get this groove out of my head. it is just unbelievable how deep, smooth, and just undeniably sexy this track is. i just want to listen to it on repeat all the time (and often do).
Jonas Rathsman – Tobago (Original Mix)

lastly it's the mixes:
one (and only) // dixon live at robert johnson vol. 8
i'm going to make this simple for you. yes, there have been a bajillion amazing mixes come out this year, many we have highlighted on this blog but i don't think i've ever been so excited by just one! i only featured this a couple of weeks ago, so if you listened – good on ya! if you didn't i really suggest you do this time around! it is an incredible 75 minute journey through all the places you want a mix to take you. dance music needs more of this!!
Dixon Live At Robert Johnson Volume 8

much love // see you in 2012,
shawnpar