this almost felt necessary after looking a little further into the delight that is Sticky Stockholm. turns out he's a member of a dj duo (from sweden, yes) and his partner in crime is the obviously lovely Sandy Loops, who does everything …like a boss.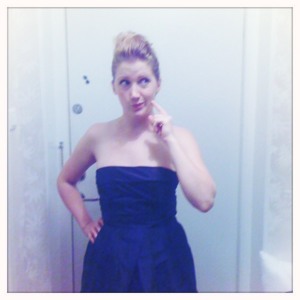 making music and general fun seem to be her definite strengths, you can check out all of her's and sticky's shenanigans over at their blog (http://stickyandsandy.blogspot.com). oh and about that whole music making things, well she steals samples, like a boss. turns them into beautifully simplistic house tunes, like a boss. and will no doubt keep you dancin, like a boss. be sure to keep an eye out for an EP her and sticky are working on for release in the near future. the two of them together can create nothing but house music heaven, i imagine.
this first track has a groovy deep tech house vibe, easy listening piano, some boss like Santigold vocal samples. listen. enjoy.
Sandy Loops – Play (Sandy Loops Orphans Sthlm vs Beastie Boys feat Santigold Super Mix) Free DL!

the vocal intro is 45 seconds of awesome before this track gets you bouncing.
Sandy Loops – Wild Horses (That Ronja Track)

laugh around // shawnpar